Check out Legacy Comix's Steve Cange's version of The Job's Dan Dero! Stay Tuned for more information...
WIP: The Brides of Dracula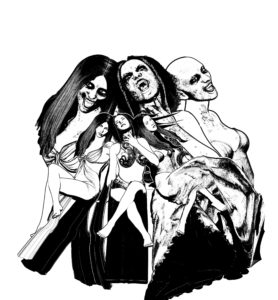 We're thrilled to share another work in progress piece from Steve Cange on our upcoming Dracula prequel...
Behold at the final version for the Steve Cange KROOM #0 variant from Legacy Comix! "I gave...